Break My Heart for What Breaks His:
Leslie's Story of Impact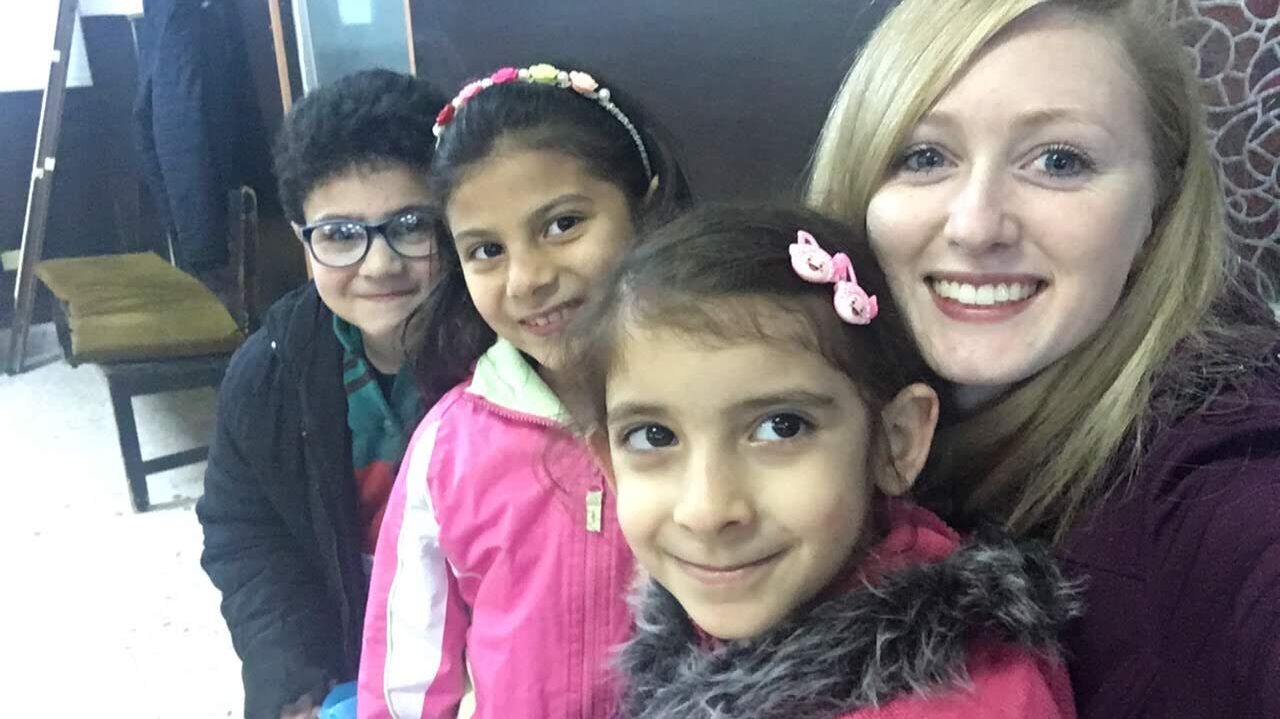 "I think it's invaluable for people to experience other cultures as a young adult even if it's just for a week (though I always suggest longer haha). Once you realize that every culture is a unique expression of God's creativeness, it is in itself an experience from God. Jordan is a place where you definitely feel the cultural differences much deeper than just a language barrier because it goes past the way you dress, to how you greet people and who you direct your attention to. You get a real sense of not just the oppression of women, but intense objectification, and come back with a huge appreciation of the freedoms we have in America. You'll hear stories of death threats, escape, lost family members, sick children, and loss of hope, as you visit the refugees from Iraq and Syria in their homes. Was it hard to hear these stories? Absolutely. But these people deserve to be heard, they deserve to know someone crossed oceans to hear their story and let them know that they care. It can be surreal, but if you let it break your heart, I promise you God will do something amazing through you.
For me, It wasn't until almost the end of the trip that I let the tragedies touch my heart. I had been so focused on how uncomfortable I was, on how I didn't know what to even say to these people, that all I felt was failure. Then, after church service, we invited the congregation of Iraqi refugees to come up for prayer. I couldn't even understand what they wanted prayer for but that's when God broke my heart for them. I felt the pain, the loss, the hopelessness and a well of intercession opened up in my heart. I felt it, and they felt it so much so that even though they couldn't understand my prayers, they were touched and thanked me with such sweet hugs and kisses.
But don't get me wrong, it's not all sad stories and tears. Being in Jordan is full of fun and joy! Because even though these people have suffered so much, they know how to party! From the food, the music, and the dancing, its hard not to fall in love with the place that has been on the news in negative ways for so long. The translators and the staff will be some of the most amazing, loving, serving people you will ever meet if you take the time to get to know them. As someone who has been on this trip and someone who has received short term teams coming in, the best advice I can give you is to pour into and love on the staff and the long term people. Ask them their stories, ask them all the questions about language and culture so that you are informed and are confident to speak and interact with the people you came to share God's love with. My most favorite memories are with the people working at the church, the laughs, the long conversation about life and God's faithfulness, the games and trying to translate jokes (which doesn't work very well I might add).
If God gave me the green light, I would absolutely go back, but it would have to be much longer than ten days."
- Leslie Lamb, Jordan Team 2019