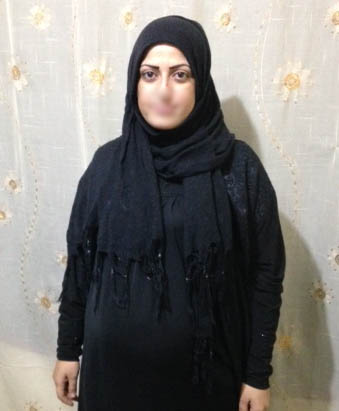 Fatima's Story:
Fatima was a fairly wealthy woman from Syria. Her husband was in the film industry. Because of the civil war, it became very dangerous for their family. Her husband and children fled Syria when their home was attacked. A big piece of [concrete] fell on her husband as he was fleeing with their son in his arms. It badly hurt him and his son. When they made it to the Syrian Camps across the border into Jordan, they received some medical help, but their eldest son died and the father couldn't use his arm any longer.
A year later when they were able to leave the camp, to reside in Amman, Fatima was pregnant again. Her husband was sad because he could not work in Amman, and one day he just left her and their child. They have no idea where he went. Being a single a mom is dangerous in a country like Jordan. She knew no one. She tried to work to help care for her son and herself but, everywhere she went people tried to take advantage of her. She came to the community center begging for help. We were able to help her and her son with some of their basic needs. Because of sponsors like you giving to the GPPD Medical Fund, we have been able to help her with medical expenses for her expected baby.
This is just one example of the many Syrian refugees living in Jordan who are in desperate need.