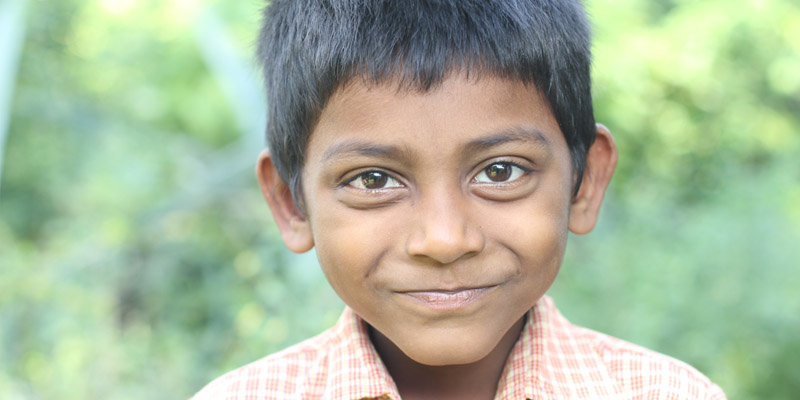 Sending a Letter to Your Child
We strongly encourage you to write to your child. The children love to hear from their sponsors and this will help you feel more connected to your child. By writing to your child, you will help to build a special bond between the two of you. The letters are special treasures for your child and most children keep them for many years. It serves to remind them that someone very special loves them and cares enough to invest in their lives through prayer, time and resources.
Things to Remember:
So that your letter can be easily translated, please remember to keep it brief.

Please be sure to write your letters in English only. Our interpreters will translate them into the child's native language.

Correspondence between you and your child will take some time. After we receive your letter, we will forward it, along with other sponsors' letters, once per month. The letter will then be translated by our interpreter and delivered to the child at his or her home (this process could take up to another month, depending on the child's location).

We have requested that our partners help us in ensuring that the child writes a letter in response to one received from their sponsor, however we are unable to guarantee a reply.

If you child is able to write a letter on his or her own (or with the help of a caretaker, teacher or another child), your letter will be translated by the interpreter. The child may also respond by drawing you a picture.

All letters and pictures from the children to their sponsors will be sent to us one time per month. The process of receiving a letter back from your child may take several months to happen.
Things to Talk About:
Tell about yourself and your family, including any pets you may have.

Send pictures of yourself and your family. Please be considerate of dress standards of other countries and be sure that anyone in the photo is dressed modestly (for example, bathing suits or beachwear is not appropriate).

Provide a general description of where you live. Please do

not

give specific addresses.

Tell your child what hobbies and activities you enjoy doing.

Encourage your child in his or her walk with the Lord. Include your favorite Bible verses and what God has been teaching you recently.

Encourage your child in his or her school work and studies or in any milestones or successes they have had.

Send a postcard from places you have lived or visited.

Talk about special customs for special holidays, such as Christmas, Thanksgiving, Easter and birthdays.
Things to Avoid:
Giving out your personal contact information (home or work addresses; phone numbers or email addresses).

Talking about material possessions as this can emphasize differences in culture.

Suggesting that your child visit the U.S.

Slang or colloquialisms (American expressions) that would be difficult to translate or understand.

Asking your child what type of gift they would like from you.

Anything that contradicts God's Word.