Charles and Janet have been showing and sharing love to the people of Slovakia for over 15 years. They have held student camps, lead English training, taught weekly kids clubs, done food and clothing distribution, as well as mentored hundreds of Slovak and Romani young people.
They have a passion to educate and bring hope to children and young people.
---
Janet with the Romani children in her village.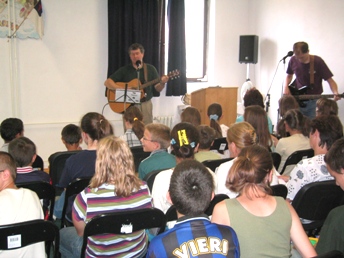 Charles leading music.