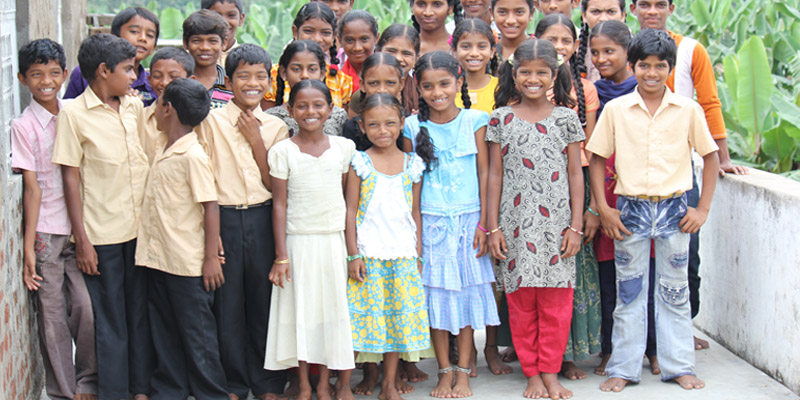 Sending a Package to Your Child
Many people have expressed an interest in sending a letter and/or package to their child at different times during the year. Children love receiving gifts that are small reminders of their sponsor's love for them. We hope that you will find the information listed below helpful:
We would ask that you fit everything that you want to send in a 6" x 9" envelope.

Please be sure to include items that your child can possibly share with the other children in his/her home.

Please see the list of items below of what to send or not to send.

NEVER send cash or checks directly to your child. If you would like to do something special for your child's birthday or other occasion, you can send a check to Global Partners (or give online) designating what the special gift is for. It is actually more cost effective for the caretakers to purchase a cake and other party favors (balloons, etc.) in their country and can host a special party in honor of your child and possibly other children who have a birthday around the same time.

International shipping can be very difficult, expensive and also can be time-consuming for our national partners. Because of these issues, we would ask that you would send the package to Global Partners. We will collect all the items that are sent during the month and will ship them directly to our national partners. If a team is leaving within the next month, we will send your package on the plane with the team.

When sending a package to us, please be sure to clearly indicate which home the child is at, the child's name & ID number.
Items to Send: stickers, pages from coloring books, pencils, hair ribbons, paper airplanes, small notebooks, colored pencils, handmade items, bookmarks, small puzzles, pictures, postcards, greeting cards
Items Not to Send: jewelry, crayons, expensive items, money of any currency, anything that can melt, anything perishable, breakable or electronic
The address to send your letter or package to is:
Global Partners in Peace and Development
PO Box 117
Blue Ridge, VA 24064
If you have any questions or need further information, please feel free to contact us.