Thank you for bringing help and hope to a child in need. We believe both you and the child you sponsor will be immensly blessed by your sponsorship. Below is an explanation of available sponsorships. Please scroll down to view the child database, and search for a child you would like to sponsor.
< Back to List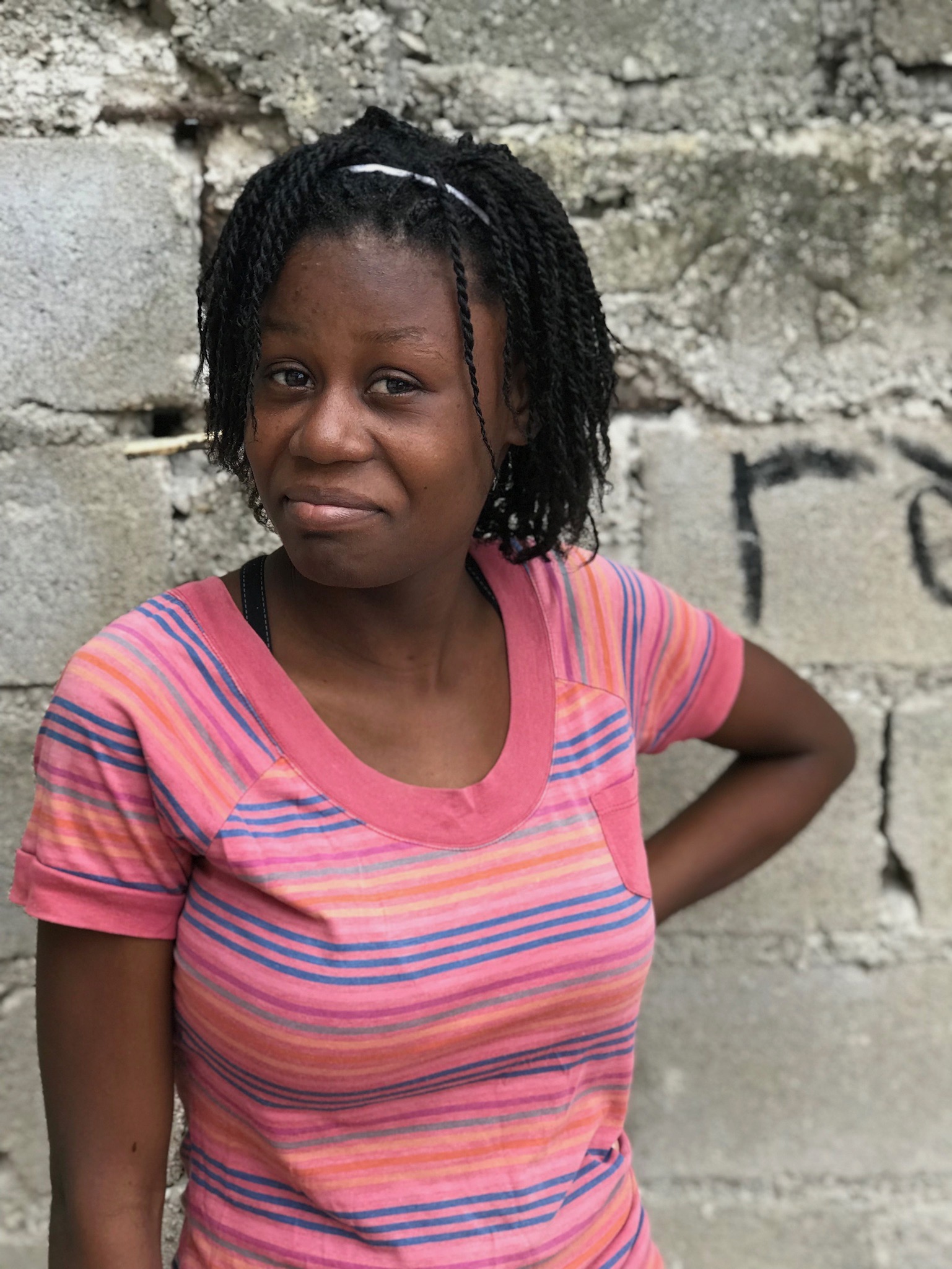 Sponsor this Child
Give a One Time Gift
Exaline ($50) (23-05)
Country:
Haiti
Age:
22
Gender:
Female
Birthday:
Sep. 25, 1996
Children's Home/School:
Haiti Rev Home
Bio:
Exaline is super sweet and is an amazing cook. She has the heart of a servant.
Favorite Activity:
Besides cooking, Exaline loves to read romance novels. Her favorite food is grapes.
Future Plans:
When she is older, it is her dream to own a restaurant or a cooking school.
Available Sponsorships
India - $30 / month provides food, clothing, school supplies, education, medical care, personal hygiene items, love and care for your child. Some children live in the homes, while others are part-time or come during the day and sleep at home.
Haiti - Because it is so much more expensive in Haiti to care for the needs of a child we typically have multiple sponsors for each child. Through your sponsorship we are able to provide food, housing, education and basic life needs for each child. On our website we have set up (2) $50 sponsorships and (4) $30 sponsorships for each child for a total of $220 per child/per month.
$50/month x 2

$30/month x 4
Total per child = $220/month
PLEASE NOTE: If you would like to do a FULL SPONSORSHIP for a child in Haiti at $220/month or any other amount (besides $30 or $50/month) please use THIS LINK to make a recurring donation. Kindly list the name of the child you wish to sponsor in the comment section. Thank you for your help. If you have any questions, please email us childsponsorship@gpartners.org.