Please pray that the Banjara people will know God's great love.
Hello. My name is Banjara. I'm 9 years old.
I live in a village in the
country of India.
Look here to see where I live...
My house is made of mud walls and a straw roof.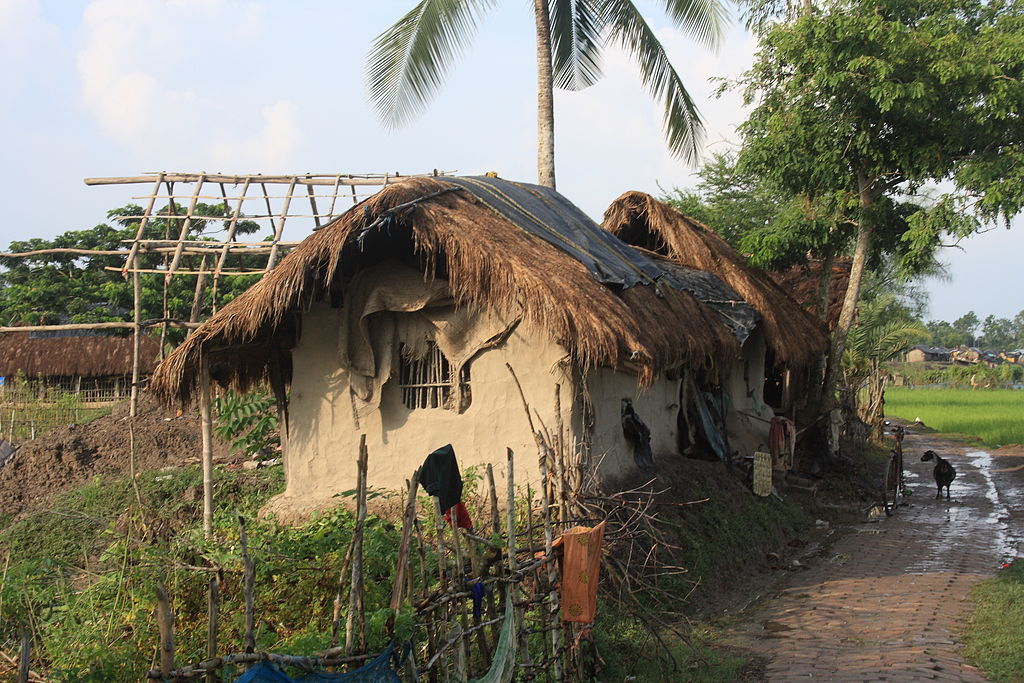 About ME
My family is very close. I live with my parents and older brother, but most of the people in my little village are relatives. Our life is filled with music. We sing, dance, and play music any chance we get. Most days I put on my nice dress and pretty makeup then go to the market to dance for money. My mother makes broomsticks to sell and tells people their fortunes while i dance.
We have a little garden that I help with. The garden helps feed us during the summer months. We also have a cow that I love! In the morning my job is to milk her. Don't tell anyone but, I like to sing and talk to her. I think she likes my voice, because it seem to calm her.
My brother goes to school in the city. He works hard so that he may get a good job when he is older. I always miss him when he goes away. I like to make beaded necklaces and then sell them so that I can help him go to school. There is a school near my village, but I do not go anymore because I don't learn much and it is better for me to help my mother at home.
Tuesday, April 2, 2013
12:29 PM
Tuesday, April 2, 2013
12:29 PM
Tuesday, April 2, 2013
12:29 PM
My mother is trying to teach me how to make broomsticks. She says that we could make more money selling them, instead of me dancing. I really enjoy dancing and don't find it very fun to make broomsticks. It's kind of hard and takes awhile. My mother says I will get the hang of it eventually, but I would rather practice my dancing than make the broomsticks.
Here is a picture of the broomsticks I helped make.
Published on Tuesday, April 2, 2013 @ 12:29 PM CDT
0 comments