Pray that the Bedawi people will know God's great love!
Hi, my name is Bedawi. I'm 13 years old.
My home is in the country of Egypt. I live in the Eastern desert along the Nile River.
See if you can find where I live in this map...
This is the tent my family lives in.
My job at home is to help my mother around our tent. We cook and collect firewood and water. I enjoy the days I can feed the animals, but that is usually my brothers' jobs. We have many sheep and a few camels. Once a year we have to pack up our homes and move to a new place for our animals to graze.
My family lives in a clan with six other families. There are many other girls my age in my clan. We have fun dressing up in our mothers wedding dress, pretending that we are going to get married. Since I am 13 years old, my father is talking about marrying me soon to boy in our clan. My people usually get married between the ages of 12 and 18.
Every month my family travels several hours to a market where we can trade our crafts that we make in order to buy clothing, coffee, oil and other foods. I like these trips because my parents teach me and my brothers about the land. We learn how to use desert plants to make food, medicine, and tools.
Tuesday, January 29, 2013
1:16 PM
Tuesday, January 29, 2013
1:16 PM
Tuesday, January 29, 2013
1:16 PM
Once a year we have to pack up all of our belongings and find a new place to live. Yesterday, we started a journey to look for a new place that has water and grazing for our clan and animals.
Since we live in the desert where is is hot and dry, water and grass are hard to find. Sometimes, we have to travel for days to find a good place to live for the year. Some years if it doesn't rain enough and then we have to move more. I don't like moving very much. When we stay in one place for a long time, I learn the land and find fun things to do. It's hard when we move.
You can imagine how much of an event moving is, since we have six families and lots of animals in our clan. When I say 6 families, I mean A LOT of people! We have moms and dads and kids and their grandparents, aunts and uncles and counsins. So there is a lot of people that move with us!
I hope we don't have to travel a long time to find a place to live this time!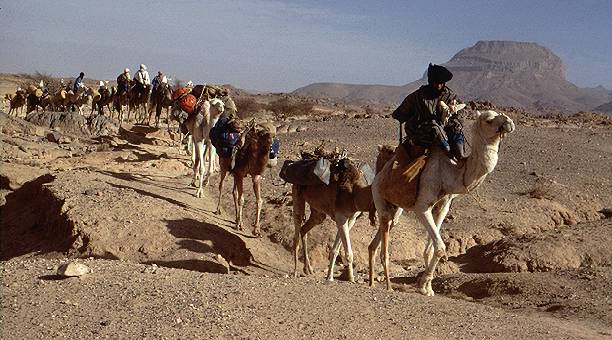 Published on Tuesday, January 29, 2013 @ 1:16 PM CDT
0 comments