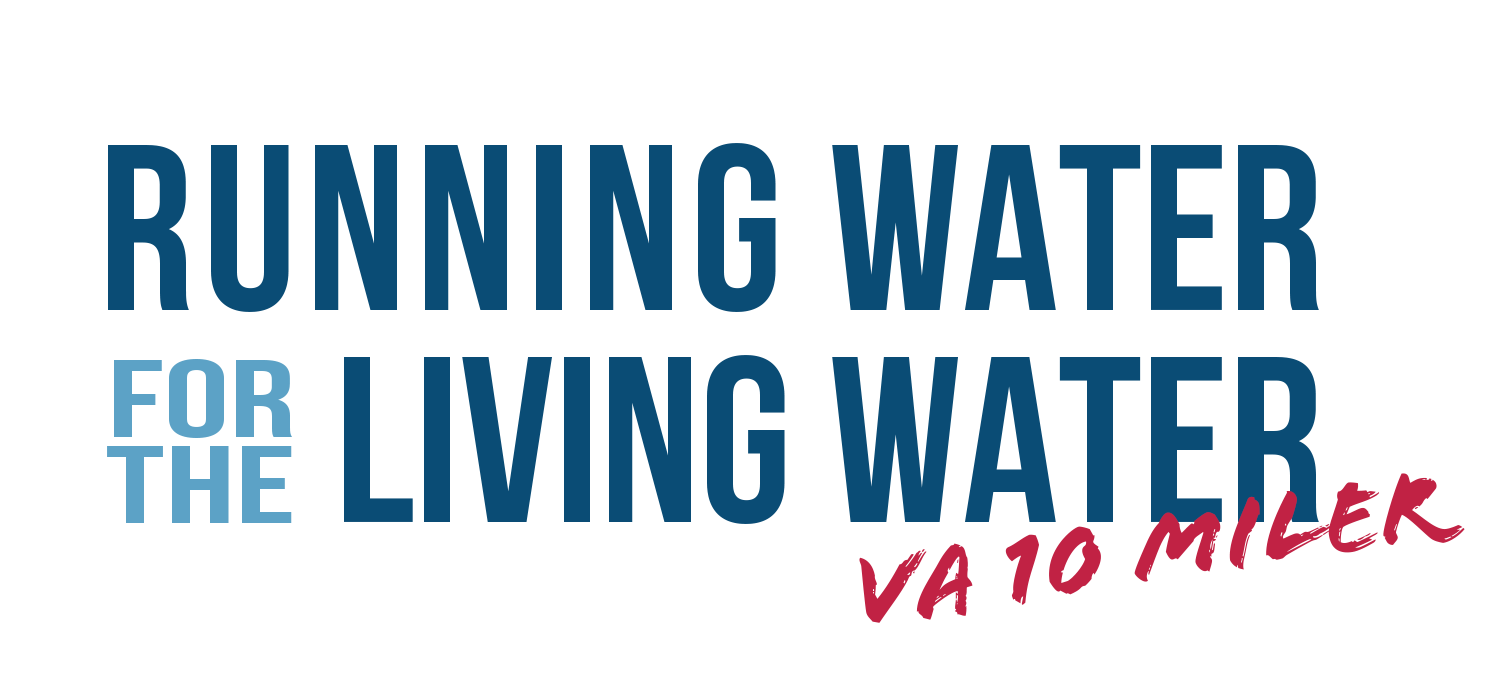 This page is for race specific information about the Virginia 10 Miler. For general information, return to main page.
We are excited to use the Virginia 10 Miler and 4 Mile Run/Walk as an opportunity to raise money for fresh water wells in India and other parts of the world. If you have any questions about participating in the race in any way, please email Matt Riggins at mriggins@gpartners.org
Disclaimer: GPPD/Running Water for Living Water is not a recognized partner or charity being sponsored through the Moore & Giles Virginia 10 Miler. We are excited that a portion of the registration fees will go to help the great charities that they are partnered with.
Registration and Cost
10 Miler:
8/2 – 9/1: $65
9/2 – 9/23: $75
9/24 – 9/25: $100
4 Mile Run/Walk:
8/2 – 9/1: $40
9/2 – 9/23: $45
9/24 – 9/25: $65
Referral Discount:
In past years, race directors have offered a referral discount:
"Refer others to any Virginia 10 Miler event and save up to $50 on your race registration! For every 3 friends that use your unique referral link, you'll receive a $25 refund off your registration fee, up to a complete refund (up to a $50 refund). Locate your unique referral link in your confirmation email, your RunSignUp profile, or on the confirmation page when you register."
Race Day Schedule
September 25, 2021
8 a.m. start for both races
(course closed to runners and walkers at 9:30 a.m.)
Order T Shirts
*2021 va-specific shirts no longer available.
T shirts with our signature water drop logo are $20 each.
If ordering online, you are welcome to use Promo Code "payoffline" if you want to pay via check/cash/Venmo. This will allow you to avoid the processing fee. Send funds via Venmo @gppd2003 (Global Partners) and please mention in the notes that you are sending the funds for a t shirt. Make checks payable to GPPD, PO Box 117 Blue Ridge VA, 24064.
Fundraising with Flipcause
Flipcause is the quick and convenient fundraising tool we use to help you collect donations for your well. The signup process is simple, and the page can easily be shared so others can support your goal on a secure platform.
We encourage and challenge you to set a goal of raising $500, or GO BIG and aim for an entire well for $2500. One way to make this goal more attaianlbe is by grabbing a group of friends- 5 friends raising $500 apeice can fully fund a well! Friends, family, and church members that are not running in a race are welcome to fundraise for this year's goal.
Start or Join a Fundraising Page
Other Fundraising Ideas:
"Sponsor a mile" letter/Donations
Business Sponsorship Letter
Flamingo a Yard
Car wash
Course and Event Information
The Virginia 10 Miler is one of the most iconic races in central Virginia, drawing participation from numerous professional athletes and Olympians over the years. Since 1974, the Virginia 10 Miler has grown to include over 3,300 finishers in 2019 (2020 event was cancelled). Past event pictures and updates can be found on the 10 Miler's social media pages.
Printable Letters and Forms