The Sewing Micro-Business Story
GPPD Team Shows & Shares God's Love
GPPD began last year, working side by side with WOMEN IN GREAT NEED in India. We teach them how to sew and run their own Micro-Business, yet during that time we are able to pour into their lives the REAL HOPE they can have in God.

Last week a GPPD team set off for India to train 27 more women in desperate need how to start their own Sewing Micro-Business. The team included: GPPD President & his family, GPPD Administrative Assistant, & a Homeschool mom from the Roanoke Valley. Together they traveled to Northern India to train 7 women for a week. Then for the last part of their trip, they will train 20 other women in Southern India in Sewing 101 and Business 101.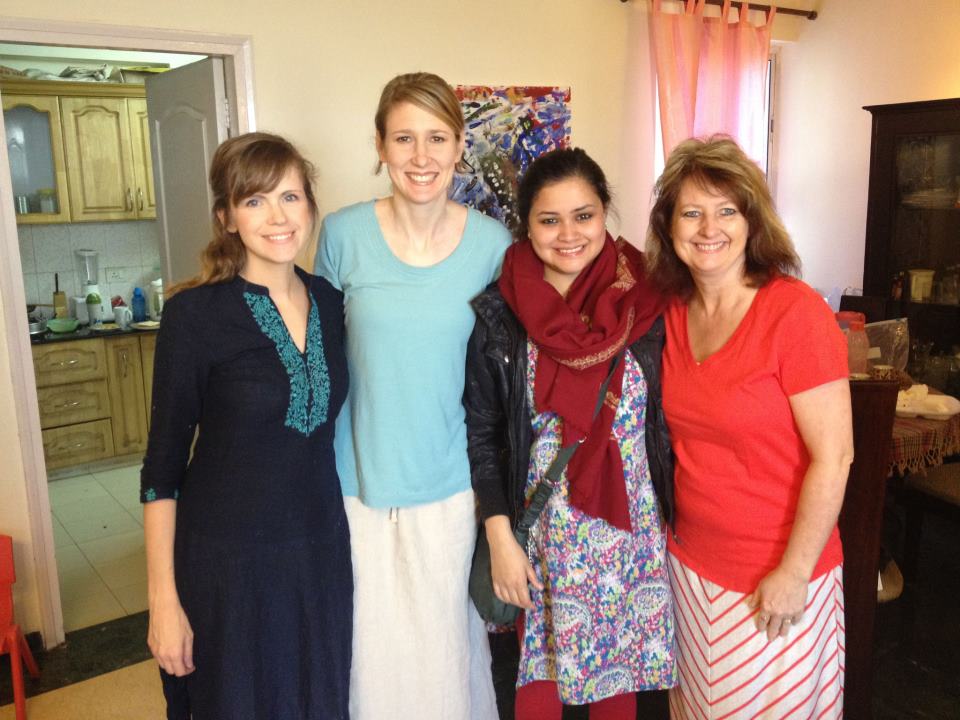 Through generous donations through GPPD's

Gift Catalog,

we are able to provide sewing machines to each woman. They are taken through a class on how to start a business and keep up with it. Then they are trained in the basics of sewing: how to use a sewing machine, how to stitch, etc. Once they have learned the basics the women are given materials and taught a product that can be brought to the United States. Past products have been the Christmas Advent Calendar and the Nation Dolls. Later this year we will be unveiling a new

Nations Hope Store

product, handmade in India.




As each woman produces product, they can earn their own sewing machine. Owning a sewing machine in India is valuable for more than just having your own business to make clothes or products and sell them. In India most people buy their own material and take it to a seamstress to tailor and make their clothes. Not only can they sew clothes for other people and make product to sell, but they skip the cost of paying someone else to make their own clothes and their families clothes!

When a product is complete, each woman is generously compensated for their work and the product is brought to the United States and put up on our

Nations Hope Donation Store.

100% of all donations are then given back to current projects GPPD has going on in India. Read about the progress of the Siddipet training center & home to orphans and widows

HERE.
Not only do the sewing-micro businesses help people in need and also fund projects in India, but the training provides an opportunity to "show God's love to these women, side by side with them all day. You get to know them, know their story, pray with them, work with them, and love them," says one team member. In a country where being a widow means they are paying some kind of penance for their sins, millions of women are believing a lie that too often ends in early death. We have heard the cry of these precious, desperate women and are bringing help and hope to them, one heart at a time.

Every year several teams are traveling to India to train and follow up with women who want to start their own Sewing Micro-Business. If you are interested in being a part of a future trip to help bring hope to women in desperate need, follow this
LINK
to learn more. Whether you are gifted in sewing or just want to love on these women and be a part of what God is doing, come and join us on a sewing trip to India!
Please continue to pray for the team in India now. They will be spending two more weeks investing in the lives of these 27 women. If you would like to learn more about the Sewing-Micro Businesses visit this

LINK.