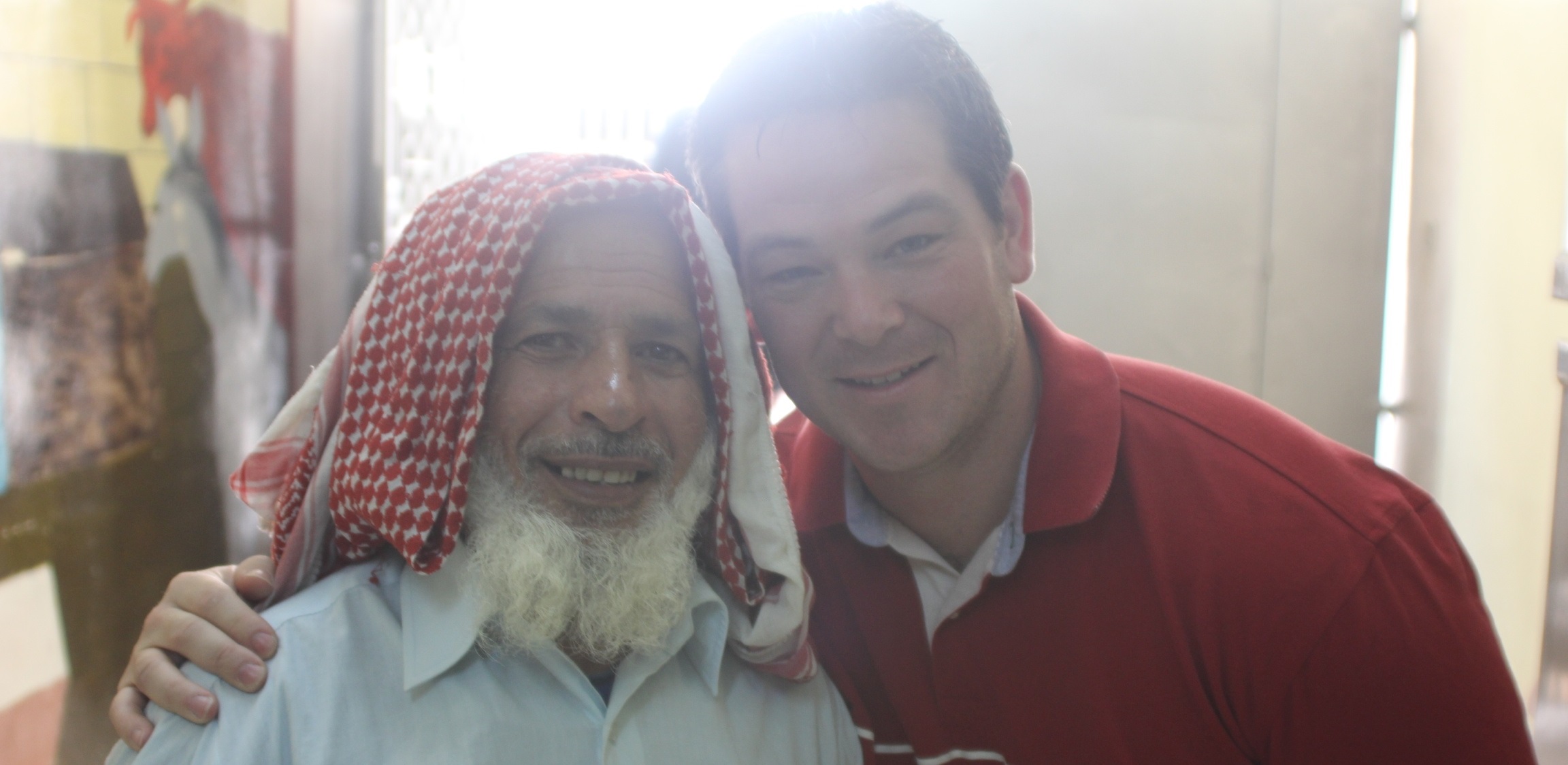 WHAT IS GOING ON IN SYRIA?
You may have heard a recent, loud chatter coming from your news feed, TV, Twitter, or paper column. All with the same common topic... SYRIA. All of the information leads us to two main points...
#1 MANY HAVE LOST LIVES
In March 2011 popular demonstrations began in the country of Syria which were a wider part of the Middle Eastern protest movement called the Arab Spring. By April 2011, the demonstrations that were demanding the resignation of their president had turned into a nation-wide civil war.
Since that time over 100,000 people, including women and children, have lost their lives. Today many Syrians are living in fear; causing them to flee the country, but many of those who are left behind are terrified of losing their own lives or the lives of their children.
#2 MANY HAVE FLED FOR SAFETY
Today, the UN has registered more than 2.1 million refugees and acknowledges more than 200,000 who still await registration. An estimated 576,000 have fled to Jordan. Other refugees have fled to the neighboring countries of Turkey and Lebanon.

WHAT IS GPARTNERS DOING?
GPARTNERS has been helping refugees in Jordan since 2003. Over the last two years we have shown love to some of the thousands of Syrian refugees that have fled into Jordan. Most of the refugees have lost a loved one from the war and many still live in fear of kidnapping and death despite their safe, new location.
At the GPartners Grace Community Center in Amman we provide...
A weekly children's program for the young refugees:

Over 80% of refugees are women and children. Many have lost their fathers in the war. This program shows love and encouragement as well as refreshing fun.

A program for families:

To provide medical checkups, prenatal vitamins, hospital referrals, and family support for moms to be. When refugees come to Jordan, their belongings are usually only what they have on their backs. Syrians typically also have large families. As they struggle to find food to eat, expectant moms don't get proper care.

Initial support:

Such as food, blankets, mattresses, refrigerators, heaters, and many more items. Refugees are not able to work and though they leave the terrorism of their home country, they begin the uphill battle of surviving with next to nothing and little opportunities of making life better.
HOW CAN YOU HELP?
There is so much more to be done and we feel what we are doing is so little. Consider partnering with us to show real love to desperate and hurting Syrian Refugees.

Help us provide for Refugee Families
Your gift of $30 will provide a coupon for a family to purchase basic food items a family is in need of.
5 other practical ways to help:
Some of the basic needs that the Syrian Refugees have are:
#1 - Gift Bags for Pregnant Women: $20
These packs include pre-natal vitamins, powdered milk, baby wipes, rash cream and more. This gift will provide an expectant mother these much needed items.
#2 - Milk & Baby Formula: $15
Many young children and infants are suffering from a lack of milk and baby formula. This will help provide these basic needs of a baby.
#3 - Mattresses: $20
When families first arrive, they usually sleep on a cold, concrete floor. This will provide them a new mattress.
#4 - Blankets: $10
Because most families that come to Jordan leave everything behind, they do not have blankets to keep them warm at night, especially during the winter months.
#5 - Heaters: $40
As the winter months are upon us, many of the refugee families do not have any heat in their homes. This gift will help to keep a refugee family warm this coming winter.
HOW TO MULTIPLY YOUR GIVING:

TAKE ACTION CAMPAIGN

We will set you up a campaign webpage to help you raise money for a particular cause on your heart. You can share it with your friends and get 5 people to partner with you to share it with their friends. What if your friends give up a latte or a lunch out one day this next month, and instead send that $10 to your cause to help the refugees? It can all add up quickly. Maybe you and your family or friends can buy a mattress or a heater for a refugee family. By partnering together we can make a huge difference.

PROCEEDS FOR POVERTY

Have your own Proceed for Poverty sale in the city that you live in or you could simply sell a few things you don't need on craigslist or eBay to help one of the causes. Challenge your close friends to do the same. It is a great way to share your wealth of personal blessings with those in desperate need.
There is hope for each refugee beyond the escape of terrorism and the hurt and pain they have experienced. Through partnerships and generous people like you who have supplied, prayed, and visited, refugees are finding true hope and peace.