CHIP IN FORE CHILDREN
June 10, 2023: 8:30AM (registration and breakfast from 7-8am)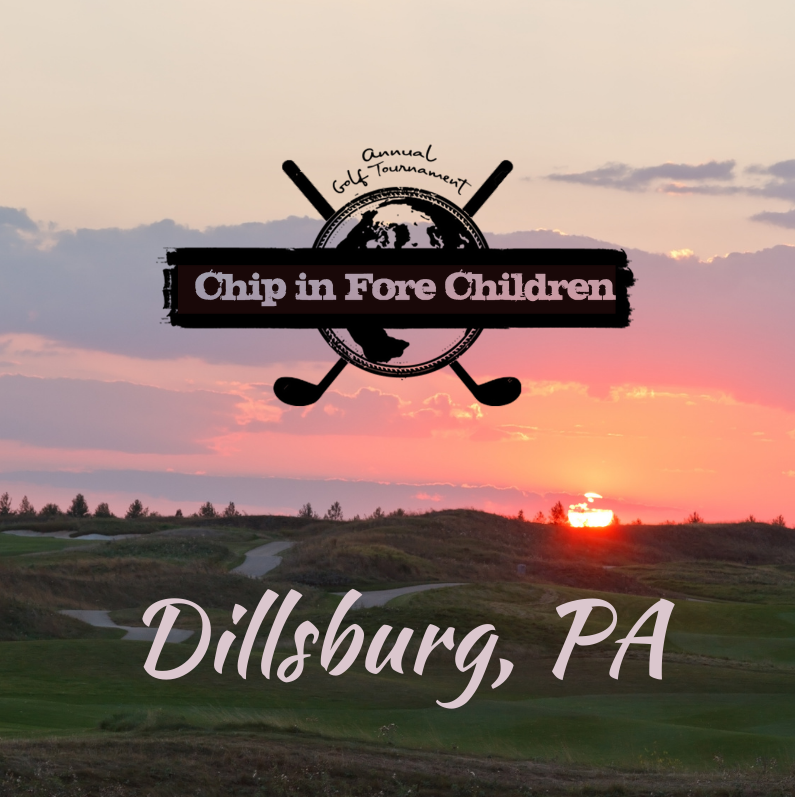 Thank you for your interest in the Chip in Fore Children golf tournament on June 10 at Range End Golf Course in Dillsburg, PA. Entry is $85/person ($340 per 4 person team).
Chip in Fore Children is an 18-hole four person Captain's Choice tournament open to men and women of all ages. Coffee and donuts will be provided for all players before the tournament, as well as a barbecue lunch. Tournament begins at 8:30am. Register in a four-person team or be assigned a team. Ties will be determined by card matching.
Click here if you are looking for our September tournament in Roanoke, VA.