When we see every life as valuable, recognize when someone is in need and are willing to sacrifice to help others, with God we can show and share a love that will transform lives. Let's not just say we love people, but show it as well. Let's Take Action!
Choose One of Six Ways You Can Take Action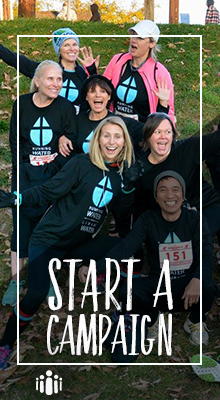 Start A Campaign or Fundraiser
Your heart beats for the orphaned child or those who are without clean water. You may feel the burden is too great to carry on your own. By starting a campaign or fundraiser with other like-minded people in your community, your impact can be multiplied as you work together to bring awareness and raise funds to help make a real difference in the lives of those you are burdened for. Think of something you enjoy doing, a hobby or a talent that you have. How could you use these things to help others in need?
For more information or to get started visit: gpartners.org/startacampaign
SaveSave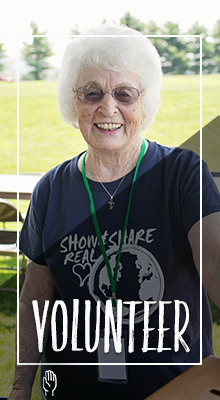 Volunteer
One of the best ways to get involved in bringing help and hope is to get your hands dirty and sacrificially give of your time and talents. Volunteer in our home office located in Roanoke, Virginia or in Harrisburg, Pennsylvania or volunteer at a 100% Event in your area.
For more information or to volunteer visit: gpartners.org/volunteer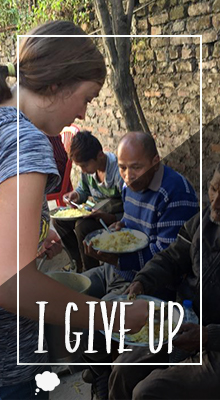 #IGIVEUP
What's something that you do or use daily that you could give up for the next week, the next month or the next year? How much does that one thing cost you each time you use it? Now multiply that by the amount of times you are willing to give it up. Did you know that just $30 can feed and clothe a child for an entire month! Imagine the lives your sacrifice can change by just giving up one thing this week or maybe even for the entire next year! Now that will make a big difference!
For more information or to visit our #igiveup page visit: gpartners.org/igiveup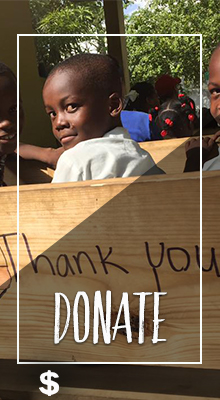 Donate
Visit our Causes page or Gift Catalog for ways you can invest into the lives of others. Do you already know what you would like to give? Every simple act of kindness will go a long ways in the life of someone in need around the world. Thank you for partnering with us to bring help and hope.
To learn more or give now visit: gpartners.org/donate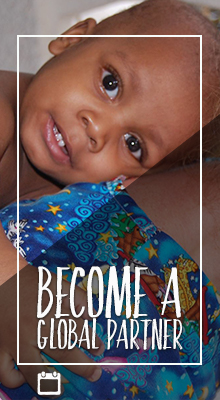 Become A Global Partner
We use only 5% of donations for administration costs, relying mostly on donations earmarked for the "General Fund" to cover the rest of our administration costs. This allows as much of the gifts given to get into the hands of those whom need it most. By becoming a Global Partner, you are partnering with us and people around the world to show and share God's love. Other ways you can give monthly gifts are through Child Sponsorships, Community Centers, and Staff & Associate Support.
To learn more or become a Global Partner visit: gpartners.org/administration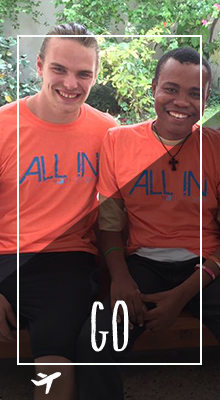 Go
Each year over a hundred people travel with us to the places we are showing and sharing God's love. You could be one of the ones that join us! You will spend time with those being helped, and get a glimpse of the eternal value we are investing in with God.
To learn more or apply visit: gpartners.org/trips