Jordan, A Home to Over a Million Refugees.
With well over one million refugees entering a country smaller in population and size than the state of Virginia, Jordan is, to say the least - overwhelmed. Three of the countries surrounding Jordan have been at war for many years. Eighty percent of these refugees are women and children.
The large refugee population in Jordan causes stress on both their economy and society in general. While Jordan has been very kind and generous to allow refugees to come to their country they do not allow employment opportunities to most refugees, and what they do offer in educational opportunities does not apply to the camps and the majority of the Iraqi refugees. Syrian and Iraqi refugees quickly find themselves depleted of the means to care for their families. Without the aid that we and other organizations like us provide, refugees would not be able to survive as the wait to immigrate to a new country is sometimes years long.
Global Partners has the opportunity to impact hundreds of refugees in Jordan, to show and share real love. We visit homes, build friendships and get to know the needs of the individual families. We teach, give to, love and pray for these desperate people in many different ways.
Below are some things we do, and ways you can be involved. You can join us on a Trip to the Middle East to meet and encourage the refugees we impact. Also you can view the GPPD Gift Catalog or drop down box in the donate section to the right, to see other needs.
---
TRADE PROGRAM
We are serving refugees in one of the poorest areas of Jordan. It is surrounded by thousands of refugees.
Through partners like you, our center shows and shares God's love by providing educational opportunities such as English As a Second Language (ESL), Children's Library/Art & Activity Center, as well as classes to help prepare refugees for future immigration.
When you support GPPD TRADE opportunities, your donation multiplies!
The money you donate provides food and housing for a refugee family in desperate need while that person helps assist other refugees. This is accomplished through teaching ESL classes, facilitating library times for refugee children, facilitating educational opportunities for children and adults, facilitating maintenance and care of the community center, facilitating our aid programs for refugees and more.
In other words, when you give to the GPPD TRADE program it keeps on giving to help more and more refugees. This program also enables us to know that we are helping those who are in need the most.
We have the privilege to of housing refugee families in desperate need, long-term aid workers, as well as short-term aid teams that come to help show and share real love to refugees. If you have a short-term team interested in serving refugees in Jordan and need a place to stay, please click here.
The only way we would be able to do all that we do here in Jordan is through partners like you. Consider supporting our GPPD TRADE PROGRAM on a monthly basis. It will help to share and show God's love in the Middle East.
---
FEEDING PROGRAM

Many times throughout the year, we provide a food coupon for hundreds of refugees in desperate need. When you give a gift of $30, we are able to help a family unit with on average two weeks worth of food.
---
MEDICAL AID

Many refugees are in need of medical aid, whether it is a pregnant mom, a cancer-filled father, a medical emergency or a child in need of longer-term medical care. Many are so ill they are unable to serve in the GPPD TRADE program. By supporting this fund, you can help a refugee that would otherwise have no hope of a better tomorrow.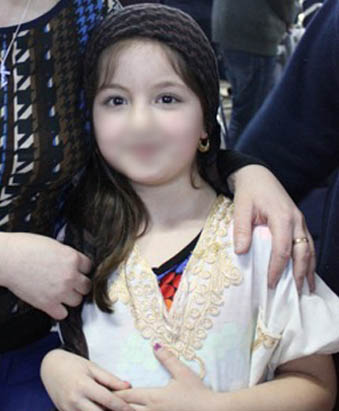 Amy's Story:
While seven-year-old Amy and her three-year-old sister, Hannah were in their home near Mosul, Iraq, her family heard over the loud speakers that people were coming to kill them because of their families' religious background. READ MORE...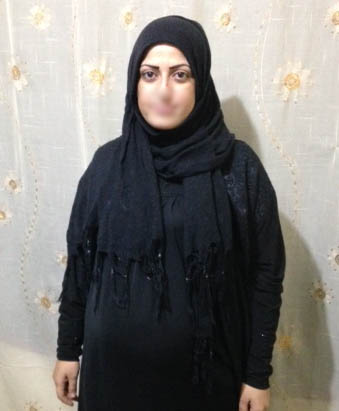 Fatima's Story:
Fatima was a fairly wealthy woman from Syria. Her husband was in the film industry. Because of the civil war, it became very dangerous for their family. READ MORE...