COVID-19 URGENT NEED
$20 can help feed a refugee family during the coronavirus lockdown. Click the button to donate.
Bringing Help & Hope to the Middle East
Jordan, A Home to Over 750,000 Refugees
According to the UNHCR there are more than 750,000 refugees presently living in Jordan. Jordan hosts the second highest share of refugees in the world. The majority of the refugees are from Syria, although they host refugees from 57 different nationalities. 83% percent of Syrian refugees live in urban areas while 17% live in three refugee camps. 48% of the refugees are children. The large refugee population in Jordan causes stress on both their economy and society in general. While Jordan has been very kind and generous to allow refugees to come to their country there is very little opportunity for employment or assistance in general.
Global Partners has the opportunity to impact hundreds of refugees in Jordan, to show and share real love. We see ourselves as one small part of their journey before they immigrate to a new country or go back to their homeland.
Showing and Sharing God's Love to Refugees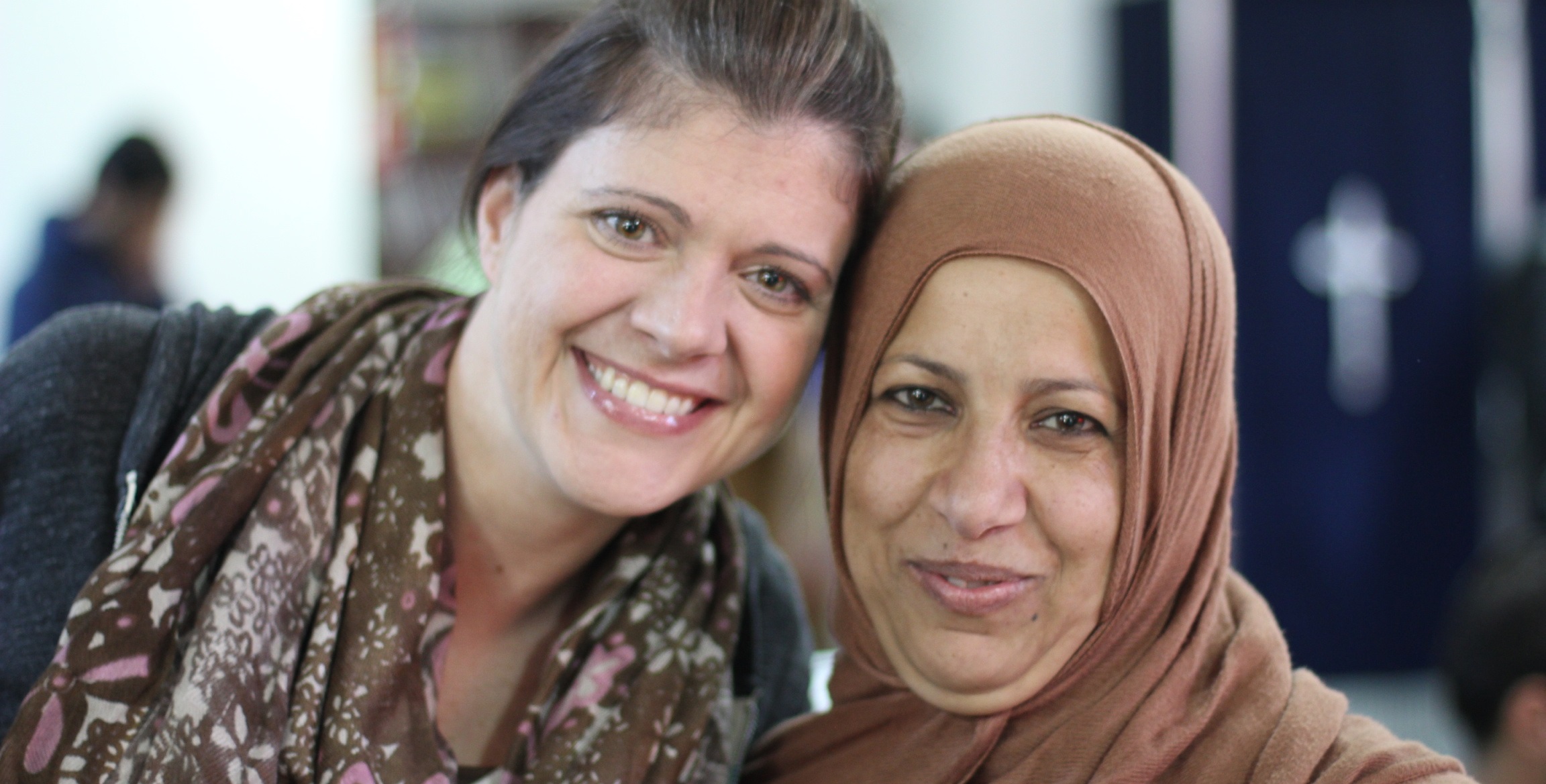 Due to the vast array of needs in the refugee communities in Jordan, we have many opportunities to share God's love in tangible ways. We invite you to pray and partner with us in bringing hope to refugees living a life in-between.
Feeding Program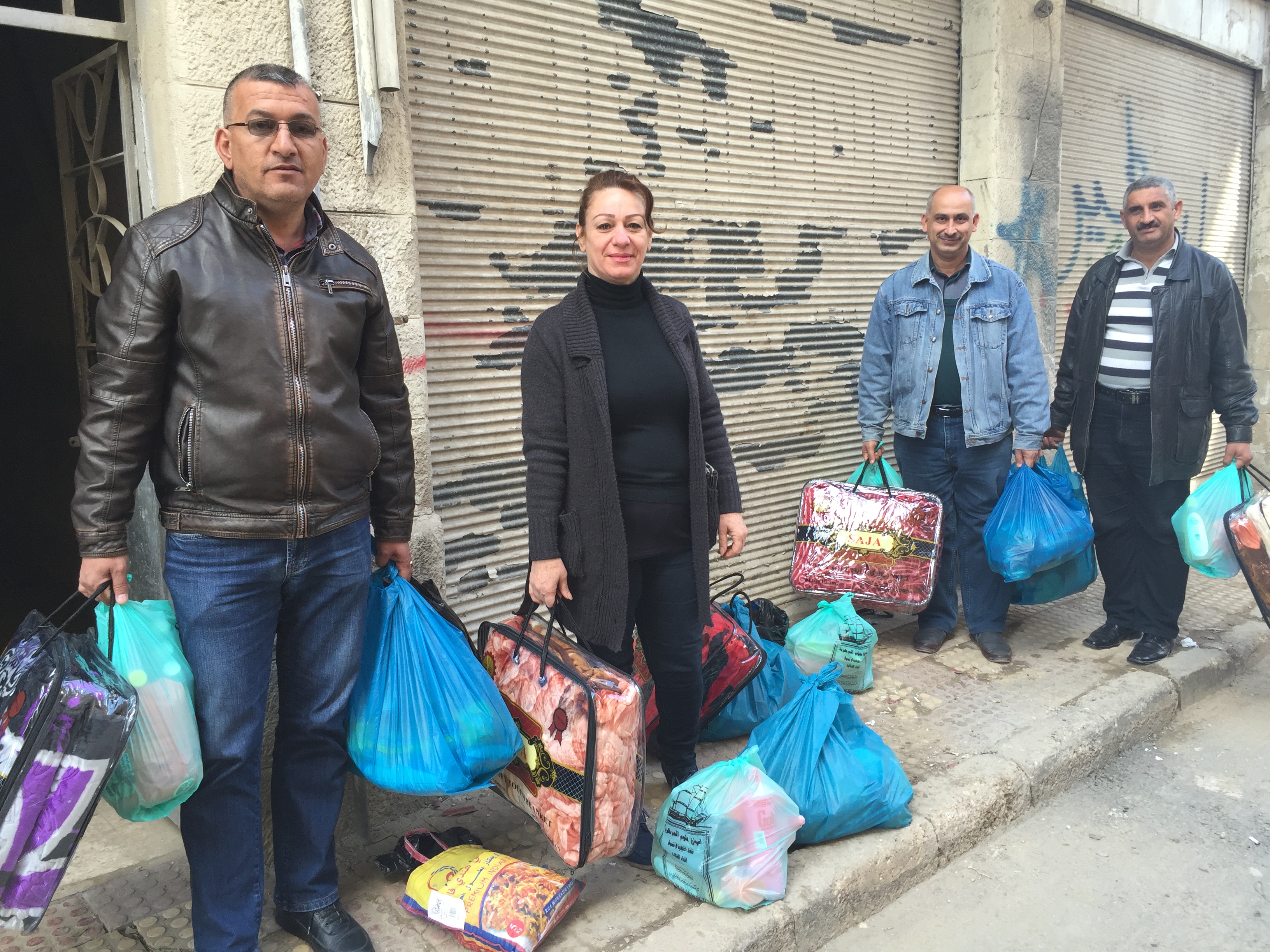 We have partnered with 3 local supermarkets in our area where we provide refugee families with a coupon that provides nearly $30 worth of food for the recipients. This coupon will provide food for a family for, on average, 2 weeks. This may not seem like much, but for a refugee family it is a huge blessing. We distribute these coupons in specific situations throughout the month. Every few months, as God provides, we have a large distribution to help many families in need.
Diaper Assistance
Each month we distribute hundreds of diapers to refugee families that have children under the age of 3. This is a large expense for families, especially when they have multiple children. As we provide diapers for these families, it helps them to be able to use other money they have for food and shelter. We also help a good number of families each month that have adults with special needs. We regularly provide these families with adult diapers.
Medical Assistance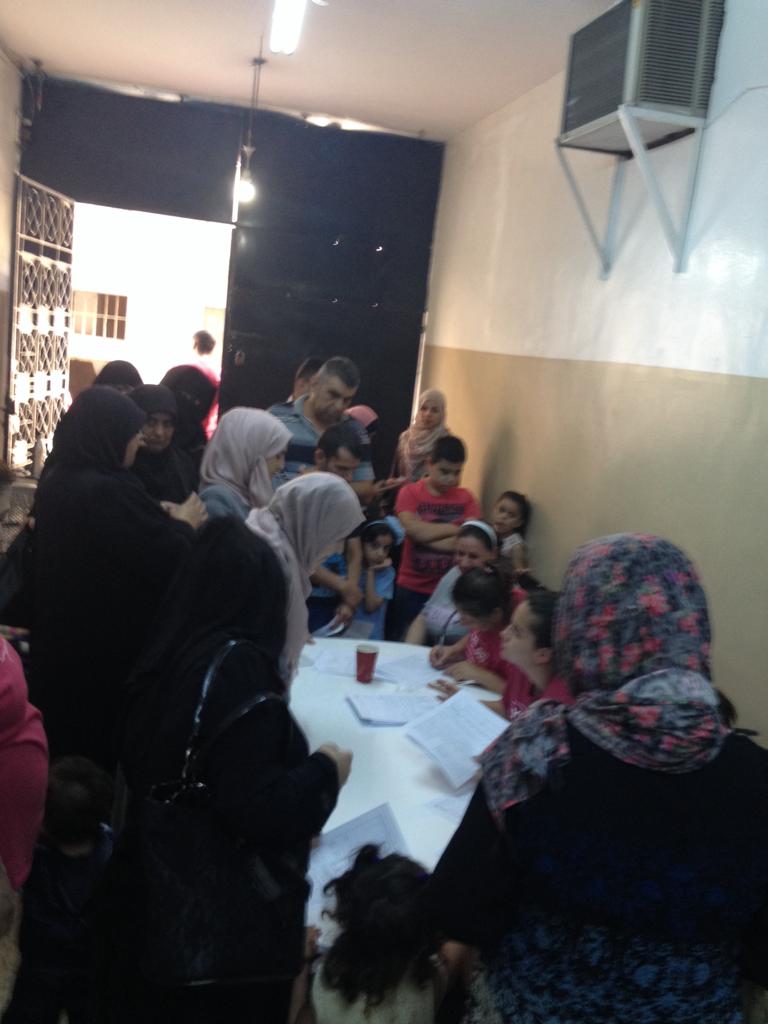 Almost every day a refugee comes to the Community Center to ask for some type of medical assistance for a family member in need. Past needs have included cancer treatment, labor and delivery care, surgery, high blood pressure and diabetes care. Because many cannot afford simple prescription medications, their medical conditions worsen. Typically, children suffer the most. Each week we offer an eye clinic at the Community Center and on occasion we have medical and dental clinics as well.
Warmth for Winter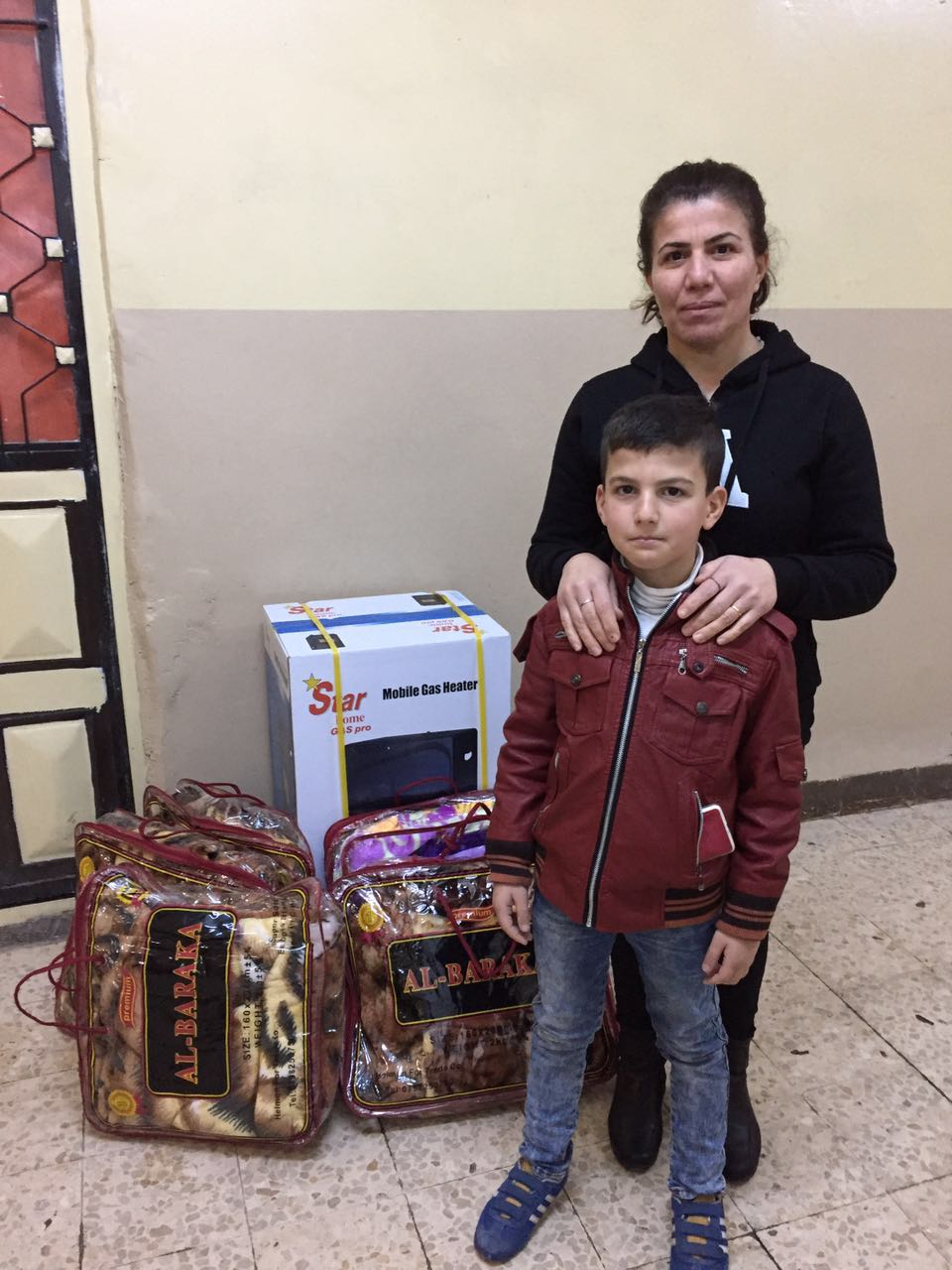 The winter months in Jordan are very damp and cold. Most homes are made of concrete, which does very little to protect from frigid temperatures and humidity. Many adults and children remain sick throughout the winter months because of the lack of warmth. Each winter we provide blankets to refugee families to help keep them warm during the night. As God provides, we are able to help some families with gas heaters and gas bottles, which will keep one room warm for a family to sleep in at night.
Monthly Sponsorship Program
Because the majority of refugees are not allowed to work, we have started a monthly sponsorship program to help some of the families that we know that are in the greatest need. This also allows a sponsor to pray for and support a specific refugee family that is in need. The sponsors receive a picture of the family and biographic information about their situation. Each quarter an update is sent to the sponsor regarding the current situation of the refugee family. Our team regularly spends time with these families to help them not just with basic needs, but with every day life issues they face within their family and community.
English Classes
Throughout the year, as teachers are available, we offer English classes to refugees. In some cases, we go to their homes to have weekly lessons with a whole family desiring to learn English. Most refugees that emigrate from Jordan will go to a country where English is the primary language. If they arrive in their new country with English proficiency, it allows them to acclimate more quickly and opens up employment opportunities. If you would like to come to Jordan to teach English to refugees, please contact us. The longer you are able to stay, the more effective you can be in helping them learn English.
Training Courses
Every few months we offer courses for refugee women at our Community Center. We offer weekly lessons on basic skills to help them make the most their time in Jordan and prepare for the future. Specific subjects include: budgeting with a limited income, creating a resume, utilizing programs and benefits available to them in Jordan, interacting with others in their community, providing income for their families from the home, learning how their personal giftings can help themselves and others, and more.
Refugee Stories of Impact
Nawal's Story:
To put it quite simply, the life of a refugee is hard! Despite the fact the refugee crisis is not in the daily news cycle, the horrific effects of civil-war, terrorism and ethnic cleansing still impact the lives of millions each day...
David's Story:
In August 2014, the town that David and his family were living in on the outskirts of Mosul was about to be taken over by ISIS. The family packed up their important documents and got in the back of a caged-in pickup truck with more than 40-50 others to flee for their lives. In Erbil, they would find safety from ISIS, a city that flooded with tens of thousands of other refugees who had fled as well.