Running Water for the Living Water
November 10, 2019
Harrisburg, PA
"In so many parts of the world, water doesn't bring life... it brings death."
- Dana Cox, Running Water for the Living Water Team Organizer
Together, We Can Make a Difference!
For the 4th year in a row, we are excited to be participating in the 2019 Harrisburg Marathon on November 10th to raise money for water wells in India and other parts of the world. Many people around the world are in desperate need of clean running water. It is our desire to use this run to raise funds toward a water well, as well as show God's love and care for His people.
We challenge each runner to set a goal to raise $100 for every mile they run. In this case, every marathon team (up to 4 runners totaling 26.2 miles) will fund 1 fully installed, ready-to-use clean water tube well for an entire village.
There are 4 different distances that a runner can choose to run.
Leg 1 – 8.1 miles | Leg 2 – 5.3 miles | Leg 3 – 7.9 miles | Leg 4 – 4.9 miles
Runners can use the links above to get started. On average, every 5 dollars given can provide 1 person clean water for a lifetime. All businesses and individuals financially supporting our efforts will receive pictures of the water well and village impacted, as well as the GPS coordinates of the location of the well. All donations are tax-deductable.
If you have any questions, please email Matt Riggins at mriggins@gpartners.org or Dana Cox at lehmandl@gmail.com
Thank you for helping us make a difference!
Past Results:
2019 Churches Represented: (goal is 50 churches)

2016 - 15 runners - nearly $20,000 raised

(9 water wells)

2017 - 100 runners - over $70,000 raised (32 water wells)

2018 - 117 runners - over $100,000 raised (40 water wells)

2019 - TBD

New Life Church – New Cumberland, PA

Faith Community Church of the West Shore - New Cumberland, PA

West Shore E Free Church – Mechanicsburg, PA

Rainbow Forest Baptist Church - Blue Ridge, VA

Calvary Bible Church - Wrightsville, PA

Grace Baptist Church - Lewisberry, PA

Thomas Terrace Baptist Church - Lynchburg, VA

Liberty Church - Brooklyn, NY

Baughman United Methodist Church - New Cumberland, PA

Grace Collective Church - Rock Hills, SC

Bible Baptist Church - Shiremanstown, PA

Hanover First Church of God - Hanover, PA

St. Paul's Evangelical Lutheran Church - Walkersville, MD

Grace Downtown - Winchester, VA

Gospel Community Church - Lynchburg, VA

YOUR CHURCH!
YMCA HARRISBURG MARATHON INFORMATION
Runners or walkers, volunteers and communities raise money for every mile run by team participants to build water wells in India & Africa.
The Goal: 1 water well for every marathon run by participants (26.2 miles). This means raising an estimated $100 per mile run ($2600).
RUN, WALK, VOLUNTEER and/or FUNDRAISE
RUNNERS/WALKERS
Age: The minimum age for a participant in the Harrisburg Marathon is 15 years old for full marathon participants and 13 for relay participants.
Waivers are required for runners under 18.
Start: 6:30AM – Walkers start on City Island; 8:00AM – Marathon & Relay Team Runners start on City Island. All participants should be at City Island or their relay exchange point at least 30 minutes before their start time.
RELAY Teams of 4
Distances:
Leg 1 – 8.1 miles

Leg 2 – 5.3 miles

Leg 3 – 7.9 miles

Leg 4 – 4.9 miles
The first relay exchange will be on the upper level Greenbelt Path about 300 yards south of the Market St Bridge, under the railroad bridge, across Front Street from the Harrisburg Hospital.
The second and third relay exchanges will be at the PA Dental Association, which is located at 3501 N Front St, Harrisburg, PA 17110.
Teams of 2 and 3 are welcome but will not be eligible for awards.
RACE REGISTRATION
Online Registration - https://runsignup.com/Race/PA/Harrisburg/HarrisburgMarathon
Mailed Registration- Please print registration forms from the Harrisburg YMCA webpage and mail registration, wavers, and fees in. (or click here to access registration forms)
RACE COST
Runners and Walkers
Marathon price if registered by OCT 10th - $70, Online registration code – TRW2019IND
Relay team price if registered by Oct 10th - $200, Online registration Code – TRW2019RELAY
*Prices increase exponentially if you do not register by October 10th. After October 10th, relay team prices jump from $200 to $280.

Mailed Registration - To by-pass the online registration fees, individuals/teams can mail in race registration, waiver form(s), and payment to the Harrisburg YMCA. To get the discount rate on mailed registration, "Team Running Water" must be written at the top of the registration paper along with the appropriate coupon code shown above. Make all checks payable to East Shore YMCA, Attn: Tom Gifford.
PRE-RACE RALLY & YMCA PACKET PICK UP
A pre-race rally will be held on the afternoon (time: TBD) of November 9th, 2019. Here, Runners and Relay Team members can pick-up YMCA race-day packets (including race bib, shirt, & extras), as well as official 'Running Water for the Living Water' Race-day shirts. Tables will be designated for both pick-ups. The pre-race rally will also include race-day information, testimonies, and much celebration. The GRAND TOTAL of funds raised will be announced. Be expecting great things from our MIGHTY GOD, both financially and spiritually.
If Runners and Relay Teams would prefer to get their YMCA materials at the designated YMCA pick-up, this is possible as well. YMCA pick-up times are listed below. The YMCA states that Walkers must pick up their packets prior to Race Day. You may also pick up a packet for a friend/team member at the YMCA packet pick-up.
Friday, November 8th – 5-7:30pm, TBD
Saturday, November 9th – 11am to 4pm, TBD
Sunday, November 10th – Carousel Pavilion on City Island, 6am to 7:30am
OTHER INFO
SHUTTLE SERVICE
No shuttle services are provided. The walk to City Island is approximately 1/2 mile from the Hilton Hotel, the host hotel for the 2015 race. All lanes from the East Shore (Downtown Harrisburg) to City Island on the Market Street Bridge will be closed to vehicular traffic for the start of the race, approximately 7:30AM to 8:20AM.
PARKING
The most convenient place to park is on City Island. This is where the race begins. The finish is at the intersection of 2nd St/Locust St, which is about a 1/2 mile walk back to City Island across the Walnut St walking bridge.
RACE ROUTE AND AID STATIONS
Restrooms will be located at the start and finish areas, and along the course.

Water stations are located approximately every 2 1/2 miles.
COURSE CLOSURE
Volunteers will be released from their stations based on a 13 minute pace and the finish line will close at 2:00PM. We cannot guarantee that you will find water or food after the course is closed. If you do not think you can complete the course by 2:00, please ask a water station volunteer to arrange for an assistance vehicle.
CONTACT - Please submit questions to Matt @ mriggins@gpartners.org or Dana @ lehmandl@gmail.com
FUNDRAISING
Depending on the number of miles you are running, we encourage/challenge you to set a goal of raising $100 per mile. That should be your aim. We encourage the team captain to attempt to raise the most even if they are not running the longest leg.
Friends, family, and church members that are not participating in race are welcome to fundraise J
We have partnered with Flipcause to create our fundraising pages. Please click the "Start or Join a Fundraising Page" button above to get started. You may do the following with your Flipcause page. You don't have to decide this while signing up, it can be changed later:
Create a new team – After you create a new team you can then add yourself as a runner on that team. You can be the team captain or assign another team member as the team captain, or decide those details later. We suggest using the running water for the living water logo as your team page logo.
Create a runner page – you can join an existing team, create a new team (see above), or not join a team at all. You should definitely add a picture.
Create a team goal – you can do this when creating your team. Or save the goal for later after discussing with your team. Your team goal should be at least $2600 but can be higher if you want to push yourself further.
Create a runner goal – we recommend your goal match the number of miles you will personally run, (run 5 miles = $500 goal) but you can make it whatever you want.
If you have any questions about Flipcause, email Matt Riggins at mriggins@gpartners.org.
Other Fundraising Ideas:
"Sponsor a mile" letter/Donations

Business Sponsorship Letter

Pretzel sandwiches

Luncheon or Breakfast

Flamingo a Yard

Car wash
VOLUNTEER
Volunteers will staff a drink station at the event to hand out water to participants

Encourage participants

Potential volunteers for music at water station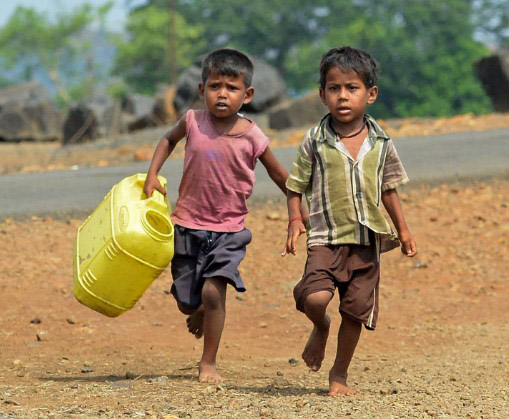 We run so they don't have to.
---
GPPD Water Well History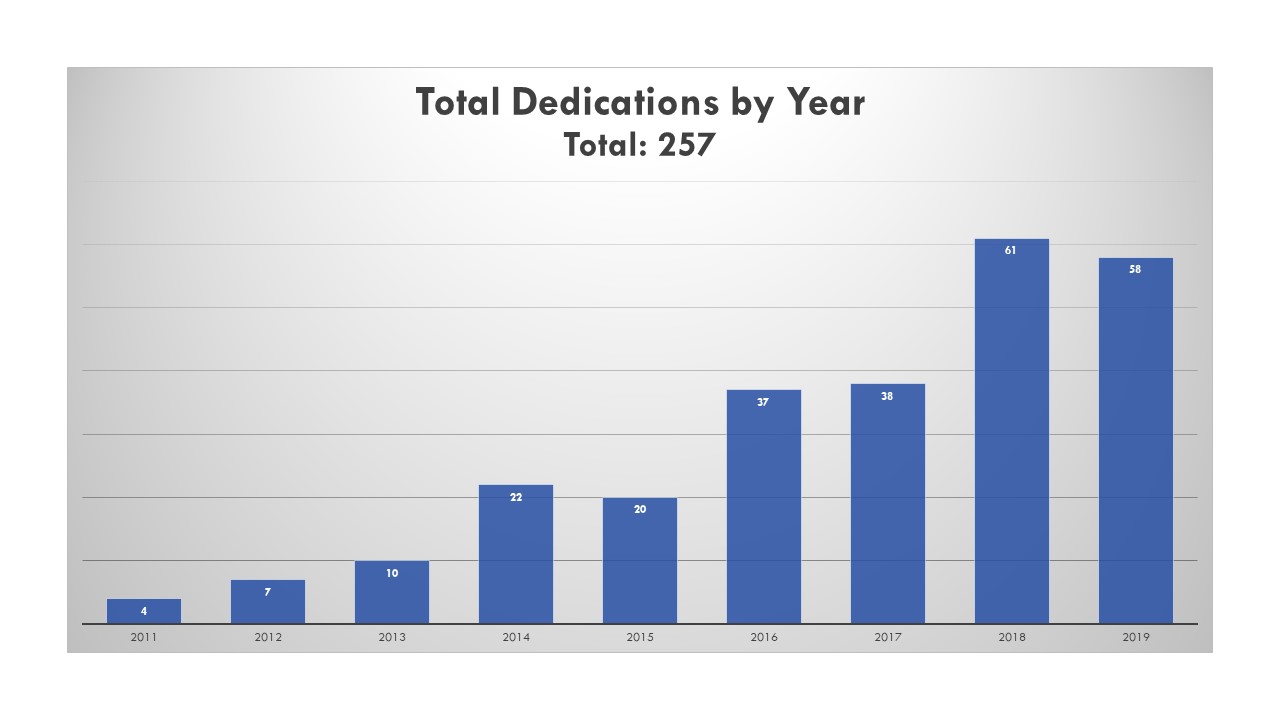 Global Partners has been helping provide water in India since 2011. On October 13, 2016 we dedicated our 100th water well, in January 2019 we dedicated our 200th... this is all because of friends like you who have a desire to bring help and hope to the precious people of India. Thank you so much for helping us make a difference! Learn more about GPPD Water Well Program
Global WASH (Water, Sanitation & Hygiene) Facts
Access to WASH
Disease & Death
Prevention