Race Day Schedule & Route
Here is the plan for race-day:
11:00 am - You can pick up your race gear at City Island in the grass area (see picture below) near the parking garage. This will keep us out of the way of other activities happening and the full marathon runners. Park in the garage or in any open space in the parking lot.
11:45 am - We will have a time of prayer & worship, and take a team picture.
12:30 pm - The 9.5 mile runners will take off from the starting line and the 3.6 mile runners can begin walking across the bridge to their starting point. 9.5 mile runners will START at the official starting line.
1:00 pm - the 3.6 mile runners will take off from their starting line. They will begin around the 9.5 mile mark of the race.
2:30-4:30 pm - Post Race Party @ Faith Community Church
1120 Drexel Hills Blvd, New Cumberland, PA 17070
Pre-Race Meeting Area: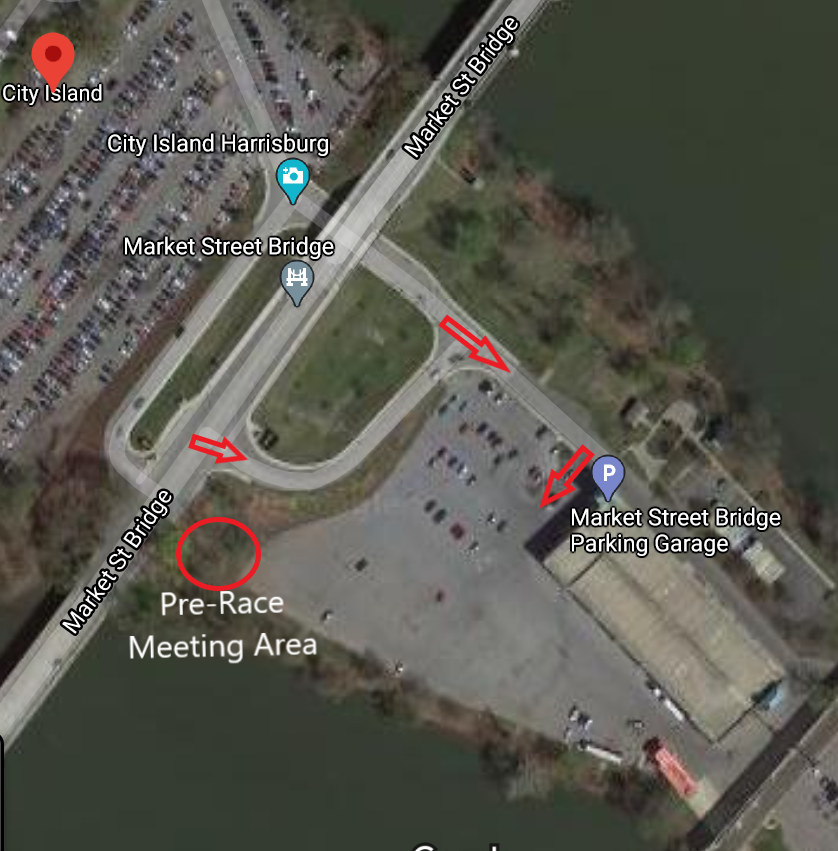 This is where the 9.5 mile leg will begin. This is also where the 3.6 mile leg will finish. This is the official starting & finish line in the 13.1 mile course.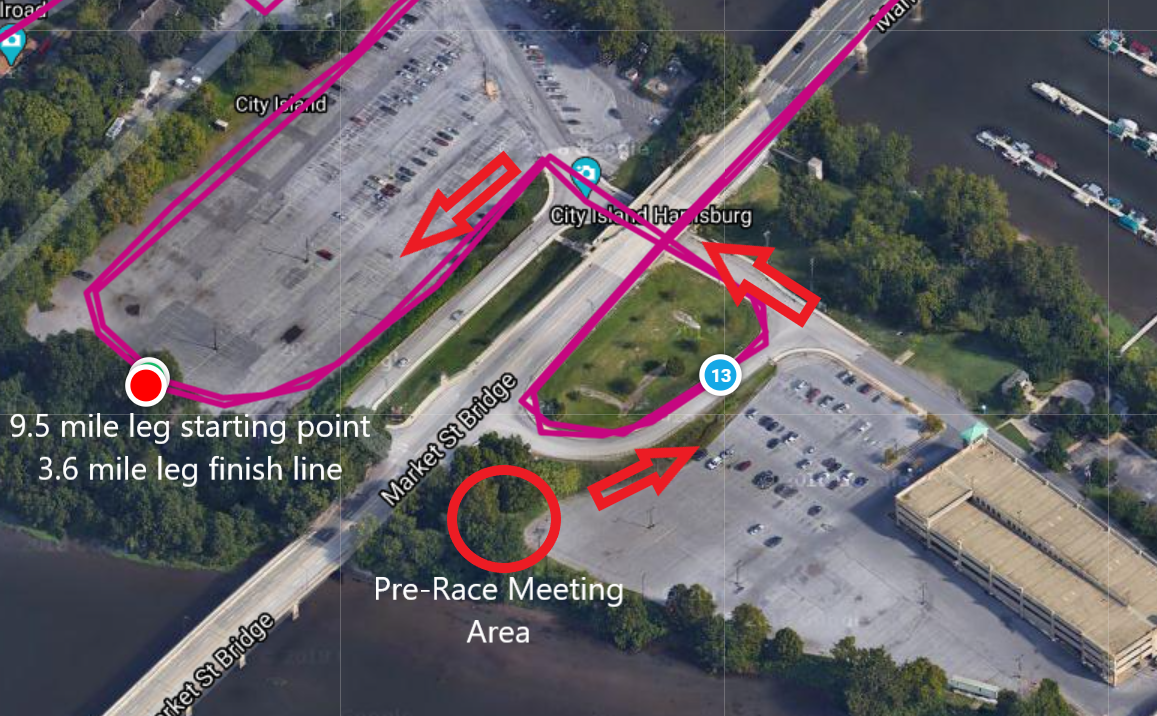 This is how to walk to the 3.6 mile starting line. This is also where the 9.5 mile runners will finish.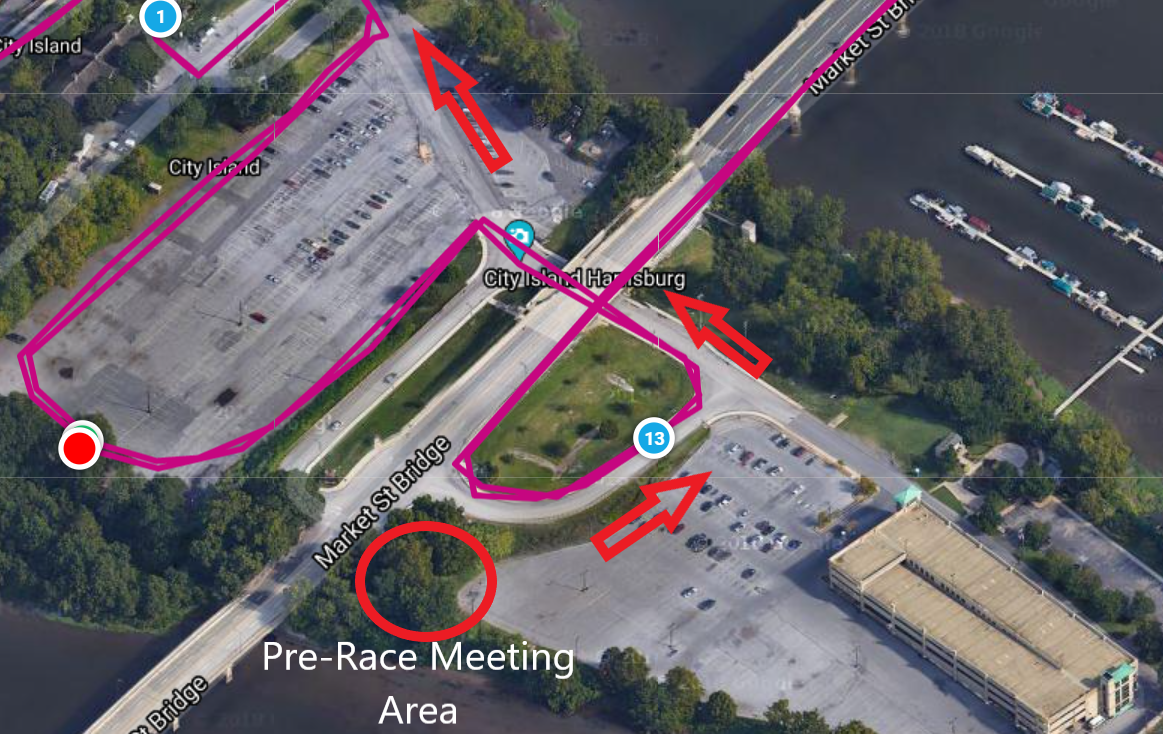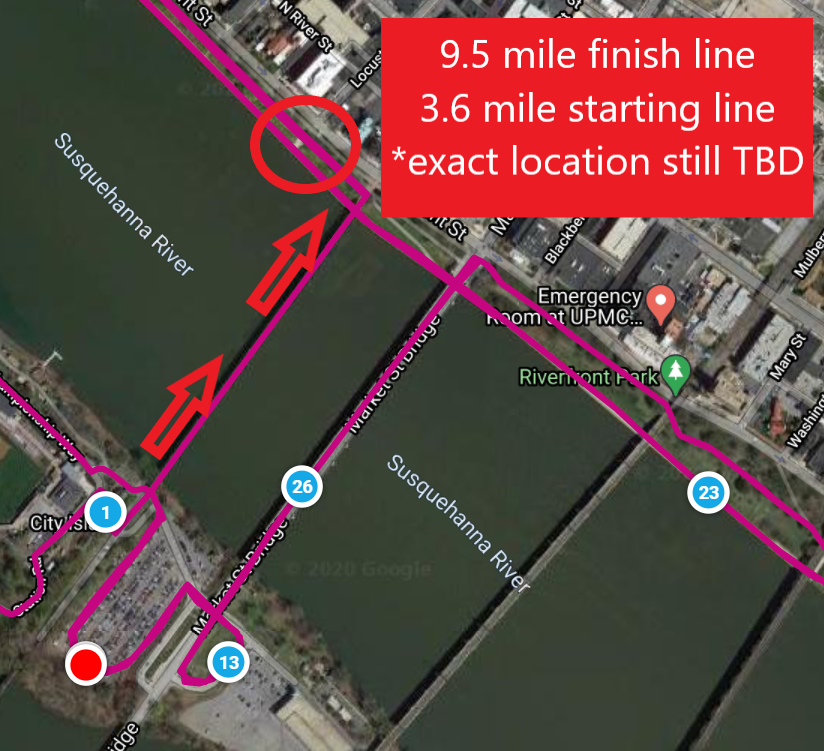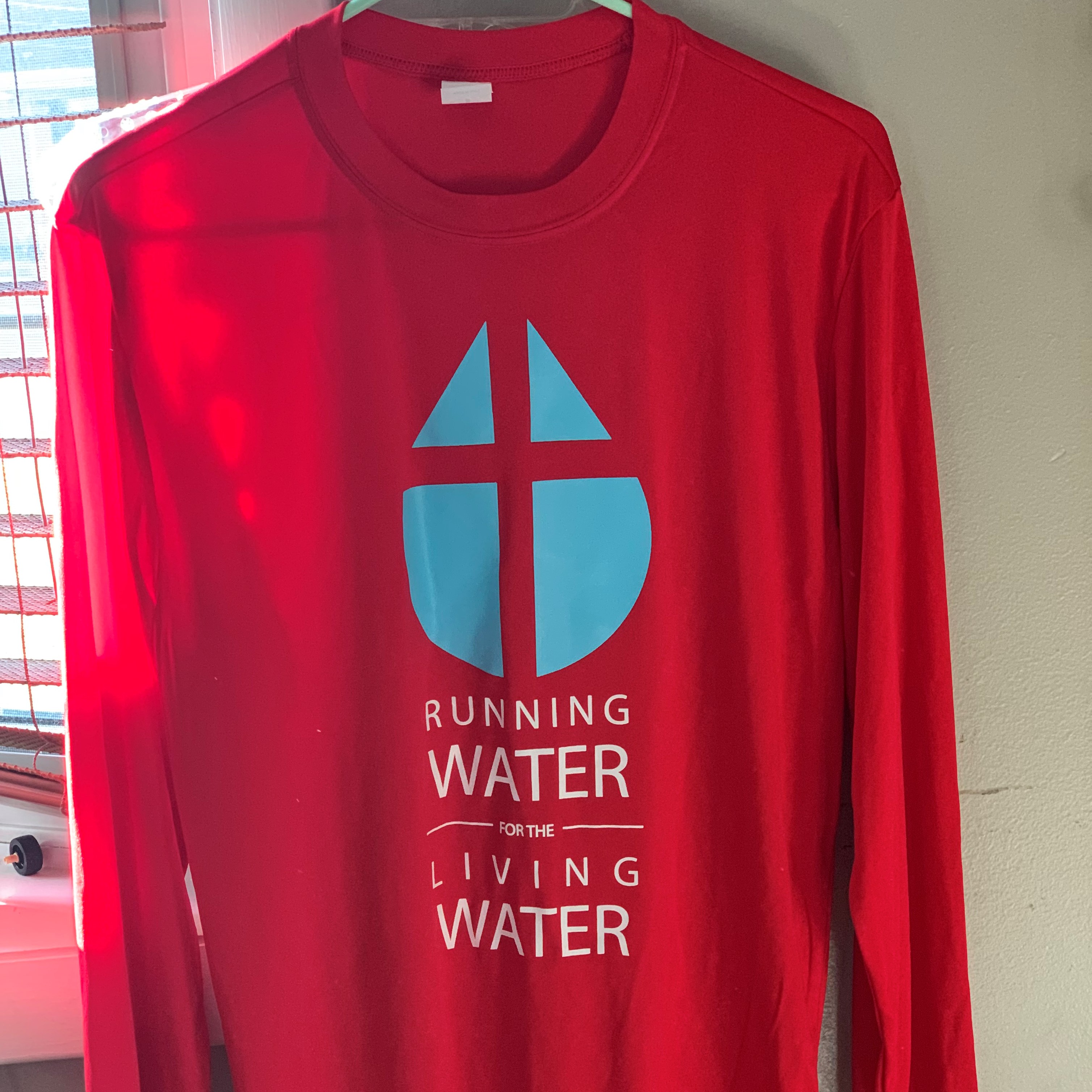 Order Your Official Race Day Shirt
Red 2020 Race Day Shirts! - $20 each
Deadline to Request/Order Shirt: October 28, 2020
Team Captains ... please discuss with your runners and help us with this process.
There are multiple ways you can pay for a shirt:
Order & Pay Online by clicking this link

If ordering online, you are welcome to use Promo Code "payoffline" if you want to pay via check/cash/Venmo
This will allow you to avoid the processing fee

Send funds via Venmo @gppd2003 (Global Partners)

Please include in comments that it's for raceday shirt payment

Bring a check/cash to the race (or give to Matt or Dana)

Write check out to "Global Partners" or GPPD
Registration & Cost
This will be a Saturday, November 7, 2020 event for RW4LW. No relay teams can sign up for Sunday, November 8th. RW4LW will recruit runners and not walkers for this event. It is understood that some participants might have to walk some of their leg, but they are not allowed to walk their entire leg.
ONLINE REGISTRATION
Want to avoid the processing fee?
Please register ONLINE but use the following 100% off codes.
4 Person Relay: TRW2020RELAY
2 Person Relay: TRW2020TWORELAY
You will then mail a check payable to East Shore YMCA to the following address:
Attn: Tom Gifford
East Shore YMCA
701 N. Front St,
Harrisburg PA 17101
TEAM OPTIONS:
4 Person Relay: maximum of 25 teams
Cost $210.

2 Relay members begin at Start line and 2 relay members will start at the one exchange point along the 13.1 mile course.

2 relay members will run approximately 9.5 miles & 2 relay members will run approximately 3.6 miles.

Exchange point will either be at the park north of the Harvey Taylor Bridge or under the Walnut Street Bridge where the walkway leads down to the lower river walk. No timing mats or exchange of ankle bracelets.

9.5 mile runners would start at 12:30 pm in corrals and the 3.6 mile runners at 1:00 pm
2 Person Relay Team: Maximum of 20 participants
Cost: $150:

Both participants would start together at the start line and run 13.1 miles. They would get in their corral at 11:30 am.

All relay runners will receive a hoodie, bib and food coupon. They don't receive an official time or have the chance at a relay awards medal. The YMCA is still determining if they can afford to give the participants a relay finisher medal.
Full marathon runner: maximum of 10 participants
Cost $100 each

Full marathon runners will start in the 7-8:30 am window.

26.2 miles, Team Running Water participants are asked to sign up for Saturday and they will receive everything the other marathon runners receive.
VOLUNTEERS:
The Y is asking us to provide 6-10 volunteers on Saturday at the marathon. Email Matt at mriggins@gpartners.org if interested.
FLIPCAUSE FUNDRAISING:
No changes.

Click here

to start your personal or fundraising page.